Member Supporters
Tea Cup Stables: Wilma & David Bouska
Ash Creek Farm: Ron & Kim Clough – BRONZE LEVEL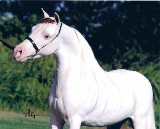 Crosswinds Farm: Jerry & Anna Horn – SILVER LEVEL
WeeOkie Farm: Rita & Hugh Jenkins – BRONZE LEVEL
Little M Ranch: Velta McSperitt
JoVon Miniatures: Leigh & Jamie Murray – SILVER LEVEL
Marian Poole – SILVER LEVEL
Poco De Oro Miniatures:  Pat & Bruce Proctor
Starlite Ranch: Ruby Priore – PLATINUM LEVEL
Rocking M Farm: Bob & Vickie Roberson – PLATINUM LEVEL
Moondance Horse Farm: Lynda & Mike Wallis – GOLD LEVEL
Fancy Farms: Pam Spillman
Fireball & JTC Miniatures: Donna Terry & Jennifer Bynum
Associate Supporters
Creek County Fairgrounds; Kellyville, OK – (918)-224-2192  www.creekcountyfairgrounds.com
Sapulpa Super 8; Sapulpa, OK – (800)-536-0719
Creek Pet Adoption; Kellyville, OK – (918)-247-6290  www.creekpet.petfinder.com
McClain County Fairgrounds & Exposition Center; Purcell, OK – (405)-527-2900  www.mcclaincountyexpo.com
Norman Super 8; Norman, OK – (405)-329-1624
EconoLodge Purcell; Purcell, OK – (405)-527-5603
Indian Territory Round-up Club; Purcell, OK  www.indianterritoryroundupclub.com – SILVER LEVEL
Noble  Equine Veterinary Services; Purcell, OK – (405)-550-3798
Ft. Worth Shaver & Appliance; Ft. Worth, TX – (817)-897-0372   www.clipperoutlet.com
Tioga Territory Ltd; Chanute, KS – (800)-279-3052  www.tiogaterritory.com – SILVER LEVEL
Rocking D Tack & Supply; Wapakoneta, OH – (419)-236-8214 or (419)-236-8212 – GOLD LEVEL

Show Time Tack; Newberg, OR – (503)-537-9400  www.showtimetack.com – BRONZE LEVEL
Scribble Horse Designs and Stitches By Showtime; Adel, IA – (515)-771-5315  www.scribblehorsedesigns.com – SILVER LEVEL
Mystique Accessories; Bethany, OK – (405)-830-5980 – SILVER LEVEL

Ozark Mountain Mini Tack & Equine Supplies; Gassville, AR – (888)-775-6446  www.mini-tack.com – SILVER LEVEL
Mr. Mike's Mini Tack Shack; Brighton, TN – (901)-496-4435 or (901)-493-5584  www.mrmikesminitackshack.com – GOLD LEVEL
Slice Of Country;  Store – Checotah, OK – (563)-608-6896 – GOLD LEVEL

Star Lake Tack; Atlasburg, PA – (724)-255-8583  www.starlakefarm.com – SILVER LEVEL
A Natural Touch Massage Therapy – For Exhibitors & Equine – (918)-576-1452 – PLATINUM LEVEL

Supporter Levels:
PLATINUM $1K+; GOLD $500+; SILVER $100+; BRONZE $50+
Please contact us if you would like to become an OMHCI supporter.
Supporters get advertised on the website and at our shows.
Contributions and donations help OMHCI give back to our exhibitors in the ways of show awards, show high point and year end awards. Also in the extra things we are able to do at the shows, like free classes for the youth; the cook-out; free coffee and donuts; free water and soft drinks during the show and at the measuring night pizza party.  It also allows us to have great items for our silent auction tables.
We appreciate all the support we get from our members and associate supporters!